About Data Distributors
History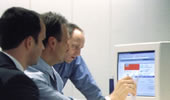 Founded in 1973, the company provides a wide variety of IT services including remote computing, outsourcing, media conversions, consulting, and other IT support. For over 40 years, DDI has dedicated its personnel and resources to creating satisfied customers.
Philosophy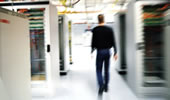 DDI offers a unique combination of responsiveness, experience, and creativity which we bring to bear in solving customer needs. Our philosophy is to provide an environment with unmatched quality and extremely competitive pricing. Our array of customers range from small, privately held businesses to multi-national corporations.
DDI is committed to quality service, and to persistence in finding the best solutions for our customers. We work with you from the beginning of your conversion through project completion to guarantee total customer satisfaction.

People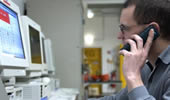 DDI's technical and operational staffs have vast experience in supporting customer needs in a variety of computing environments. In particular, our strengths are software development, consulting services, systems programming, communications and network support, user support, and production and output services on IBM mainframes, Unix and client server computing platforms, all with multi-platform connectivity.